Rheinlander World Class Taxidermy

Rheinlander World Class Taxidermy

8501-C  Hwy 183 S. ,  Austin, TX  78747     ​(512)447-3337,    terryr2@sbcglobal.net 

About Us:

Rheinlander World Class Taxidermy is owned and operated by;

Master Taxidermist and Sculpture 

Terry Rheinlander 

Terry has been a judge for major taxidermy competitions all across the United States

Earning him a reputation as being one of the 

"Best in the Country". 

He has Judged National and State Competitions including;

The World Taxidermy Competitions in 1999 and 2005

Competing for Terry has fine tuned and perfected his skills as a 

Taxidermist and Wildlife Artist. 

This helps ensure your trophy will receives the Attention and Quality it deserves. 

PRESIDENT

*AUSTIN WOODS AND WATERS CLUB 

2 TERMS 2005 AND 2007

*TEXAS TAXIDERMY ASSOC.

2 TERMS 1997-2001

 BOARD MEMBER

AWWC 1996-2012

RMEF 2001-2012

AUSTIN SCI 2008-2010

TTA 1991-1996

AWARDS

*BEST OF SHOW TTA 2005

*NTA AWARD OF EXCELLENCE

*NTA NORTH ARMERICAN CHAMPION 

*NTA NATIONAL CHAMPION

*MASTERS PAUL PROVINZANO AWARD

*2 TIME WINNER

"BEST ALL-AROUND TAXIDERMIST IN TEXAS"

JUDGE

*NATIONAL TAXIDERMY ASSOC.

SANCTIONED JUDGE

*2005 & 1999 WORLD COMPETITION

SPRINGFIELD, ILLINOIS

*2004 & 2002 TEXAS TAXISERMY ASSOC.

*1999 NATIONAL TAXIDERMY

COMPETITION

BILLINGS, MONTANA

*NUMEROUS STATE COMPETITIONS

*TEXAS TROPHY HUNTERS

WHITETAIL COMPETITION 2000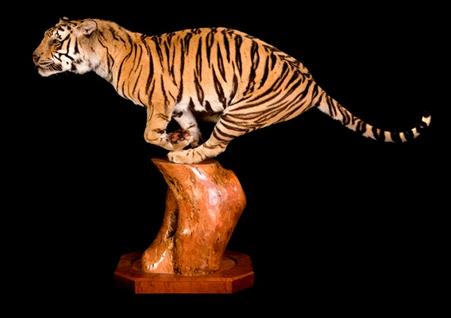 Full time Taxidermy service since 1988

Services: 

  Custom high quality mounts • Tanning • Antler and Skull mounts • Rug mounts  

Custom Trophy Room Designs • Dioramas and Displays • SCI Official Measurer